Hello there! I hope everyone had a great New Year! We went to Minnesota for the weekend and had a lot of fun visiting family.
I thought I would finally show you some of the sock monkey hats I have been making. I made one for my friend Libby and three more for my niece Lily, my nephew Westin and of course Miss Hailey. Sunday we celebrated Christmas at my mom and step-dad's so the kids all got their hats!
Here they are…
They all looked so cute! Four little monkeys all in a row
Also, today is Hailey's 3rd birthday! I got some pictures of her modeling her sock monkey hat this morning. She has been wearing it most of the day.
I also wanted to share the hat I made for my friend Libby's little guy, Noah. Isn't he cute?? Libby does amazing photography and is taking some pictures for my for my Etsy shop.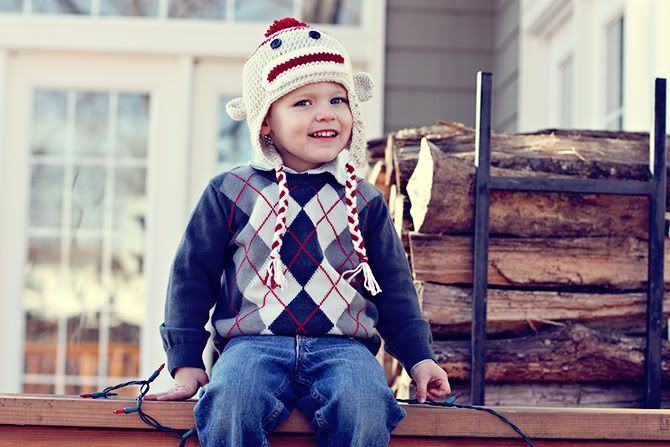 Lastly, I am loving all your 2011 wrap up blog posts showing all your projects! I will do one of those, eventually. I have a lot to catch up on after the holidays.
Have a great day!